3 Practical Tips for Maintenance
Operating and maintenance instructions are found in your instruction manuals from Rosenqvists Food Technologies. However, there are a few key recommendations we want to highlight. In this text, we present three maintenance tips which are all easy to perform and can secure uptime. Based on our experience, we know you can save costs by following these tips.
Keeping your processing line in good condition requires planning and dedication. It is all about avoiding time consuming breakdowns which causes frustration for operators and are costly for your company. At Rosenqvists Food Technologies, our engineers do everything they can to allow for an easy maintenance. Building tough and stable machines with long lifetime and with as low maintenance costs as possible are two core objectives for us.
1. Check the condition of the Teflon strip
To protect and preserve the lifetime of the stainless steel belt we use sliding strips. The strips support belts and chains for damage and wear. You can find them in the frying system, a chips defatter, blanchers or in the inspection belt after frying. Anywhere we use a stainless steel belt, we need strips under and beside to protect the belt. If the Teflon strip is worn out or not in perfect position, you risk that the frying belt gets worn out. Avoid this problem by checking the Teflon strip every month. It is easiest done after cleaning before you start up the processing line. You can save significant costs by securing the lifetime of the stainless steel belt. Make sure you keep extra Teflon strips for your machines in your maintenance parts stock.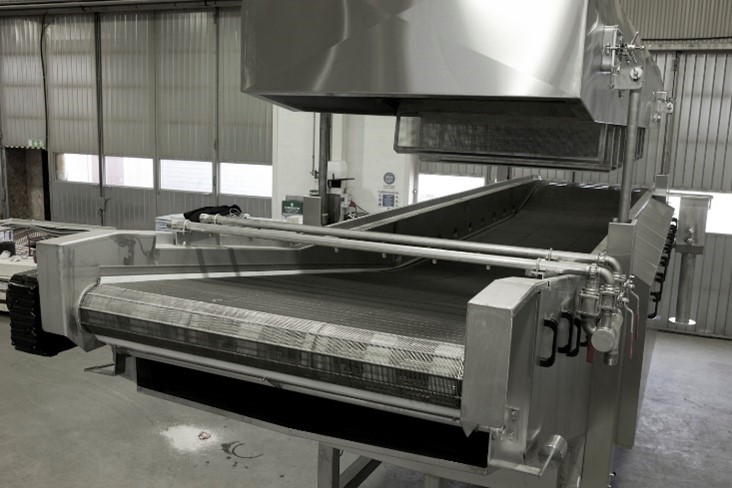 2.      Replace leaf springs and spacers in your vibratory conveyor
The vibratory conveyor needs a suitable stroke consistently to operate efficiently. It is recommendable to check the stroke level with the help of the sticker on the conveyor on a daily basis. If you notice a change in noise level, it can indicate that the stroke has changed. Leaf springs and spacer in perfect condition are crucial to maintain the stroke. If they are broken or loose, it will effect the distribution of your product and you risk damages due to uncontrolled vibrations. For this reason, make sure you check the tension of the leaf springs on a weekly basis. Please, replace them as soon as you suspect they are worn out. Again, please, keep a set of leaf springs and spacers in your maintenance parts stock.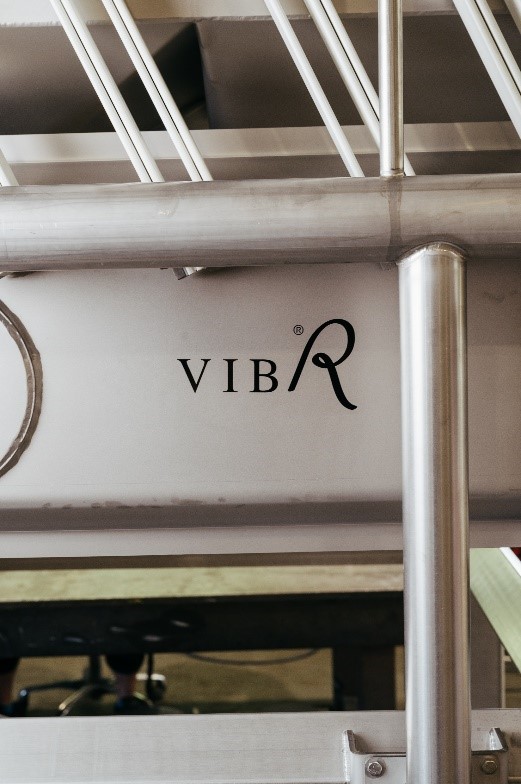 3. Check your scraper spring in the continuous drum filter
In our oil filter, the oil is fed from the frying system into the rotating drum and the waste particles are separated by a perforated stainless steel screen. After this, the oil is pumped back into the frying system. The scraper springs are used to keep the scraper tight. If they get worn out, the oil filtration will be less efficient resulting in deteriorating oil quality. Make sure to check the scraper springs so the blade and scraper is always correctly positioned. You need to perform this maintenance check every week, an important action that can safeguard your oil quality. It is a good idea to keep scraper springs, blades, knife and other key components for your filter in your maintenance parts stock.
Follow the three tips from us listed in this article and you will avoid unwanted breakdowns, extend the lifetime your machines and lower running cost. We encourage you to study our operating and maintenance instructions in general to plan your maintenance. Contact us at Rosenqvists Food Technologies if you want to improve your maintenance program. We can offer an inspection service where we can trouble-shoot and present recommendations to lower your service costs.